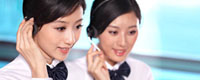 Name: Chain Xu
Tel: +86-519-8985-1850
Mobile: +86-185-5109-0083
E-mail: chain@tremensteel.com
Skype: chain.xu
QQ: 1142896929




Product name : ASME SA790 S32550 super duplex stainless steel tube

Item : 2016629223327
Details:
ASME SA790 S32550 super duplex stainless steel tube
Type: Duplex and Super duplex steel
Standard:

ASME SA790


Grade: Duplex S31200, S31500, S31803, S32205(2205), S32304(2304)
Super duplex steel S32550(255), S32750(2507), S32760
OD.range: 6mm-630mm
W.T. range: 1mm-40mm

Packaging & Delivery
Package: Wooden cases or Bundles with plastic paper protected.
Delivery: Shipped in 35-40days after prepayment.

Applications:

For heater exchanger, condenser


Specifications:


CHINA

ASTM/ASME

UNS NO.

ISO

USA

JAPAN

BRITAIN

GERMANY

FRANCE

SWEDEN

CNS

GB1220

AISI

JIS

BS

WERKSTOFF DIN

NF

SIS

1Cr8Mn8Ni5N

S20200

A-3

202

SUS202

284S16

201

1Cr7Ni7

S30100

14

301

SUS301

301S21

1.431

Z11CN17-08

142331

202

302

Y1CrI8Ni9

S30300

17

303

SUS303

303S21

1.4305

Z8CNF18-09

Y1CrI8Ni9Se

S30323

17a

303Se

SUS303Se

303S41

Z10CNF18-09

142346

0Cr19Ni9

S30400

11

304

SUS304

304S31

1.4301

Z7CN18-09

142333

304

00Cr19Ni10

S30403

10

304L

SUS304L

304S11

1.4306

Z3CN18-10

142352

304L

1Cr18Ni12

S30500

13

305

SUS305

305S19

1.4303

Z8CN18-12

305

0C23Ni13

S30908

309S

SUS309S

309S16

309S

0Cr25Ni20

S31008

H15

310S

SUS310S

310S16

1.4845

Z8CN25-10

142361

310S

0Cr17Ni12Mo2

S31600

20

316

SUS316

316S31

1.4401

Z7CND17-11-02

142343

316

00Cr17Ni14Mo2

S31603

19

316L

SUS316L

316S11

1.4404

Z3CND17-12-02

142348

316L

0Cr19Ni10Ti

S32100

15

321

SUS321

321S31

1.4541

Z6CNT18-10

142337

321